9
November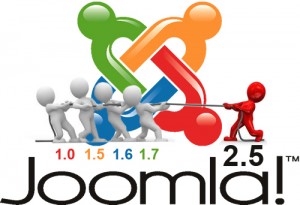 If you are running Joomla 1.5 on your site, you will have to make the decision of migrating Joomla to the its most recent version, or risk running software that is no longer maintained. The Joomla Project announced the newest Beta version for our favorite CMS, Joomla 2.5.
When we already upgraded your site from Joomla! 1.5 to Joomla! 1.7 in 2011 we substantially use all a new facilities introduced with Joomla! 1.6 and 1.7. When we corkscrew down and review a list of new facilities compared to Joomla! 1.5 afterwards we comprehend that 2011 was a really engaging year for Joomla!.
Securing your site before its too late is a smart move. As the demand for functionality of sites are increasing day by day and becoming more complex than ever, the security issue is an important factor. More and more websites are now based on Content Management System (CMS) which are regularly updated by their developers.
Those sites which are found to be still running on outdated CMS often becomes target of hackers and malware. For this reason CMS migration to latest version and security loophole fixes are necessary. CMS migration is not always very straightforward, specially if the site is based on very early version of CMS. It needs certain custom fixes, checking and providing various tailored solutions fittest for each site.
So let's have a look at which new features added in Joomla 2.5.
New Features Of Joomla 2.5
– Joomla Smart Search
You will be able to do search through your content in a smart manner and it will also come up with Search Suggestions like Google.
– Multi Database Support
It will be possible to run Joomla on MySQL as well as on MSSQL(Microsoft SQL)
– More choice for Offline Modes
You will be able to choose a custom message for Offline Mode and also use image.
– User Registration With Captcha
It will be very useful thing to stop spam registrations. Joomla 2.5 will have Captcha powered Registration Forms.
– Mobile Enhancements
Default Beez template will come up with mobile enhancements.
– Multilanguage Support
Now, there will not be any need of using any 3rd party component for Multi Languages. Default Joomla installation will have Multi Language support in Joomla 2.5.
– Subcategory Filter
Category Filters were there but now in Joomla 2.5, sub-category filters are also added so you can find articles of a sub-category also.
For Joomla!, a popular CMS, below is a typical workflow process for migration:
1. Site backup and setup in local
2. Data migration: from Joomla! 1.0 to Joomla! 1.5
3. Data migration: from Joomla! 1.5 to Joomla! 2.5
4. Template migration: from Joomla! 1.0 / 1.5 to Joomla! 2.5
5. Fixing Menu and contents
6. Extra Addon installation and configuration
7. Upload to live and configure.
8. Testing in live site and finish migration.