5
November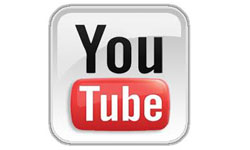 Most companies tend to test new features and product designs in the wild with a small subset of people. The great thing about that is that on the Internet, the world is a tiny place. A few tipsters have sent in some screenshots and a video of a new design that YouTube is testing out, and we've confirmed that it's legitimate.
Here's what a YouTube spokesperson said to us:
With more videos coming to YouTube every minute we're always experimenting with ways to help people more easily find, watch and share the videos that matter most to them. As always, we'll consider rolling changes out more broadly based on feedback on these experiments.
First, let's take a look at the screenshot and then we'll see what's new. I really like it and I hope that it's something that sees the light of day for the entire userbase: